Connectivity that empowers you to take on the wild.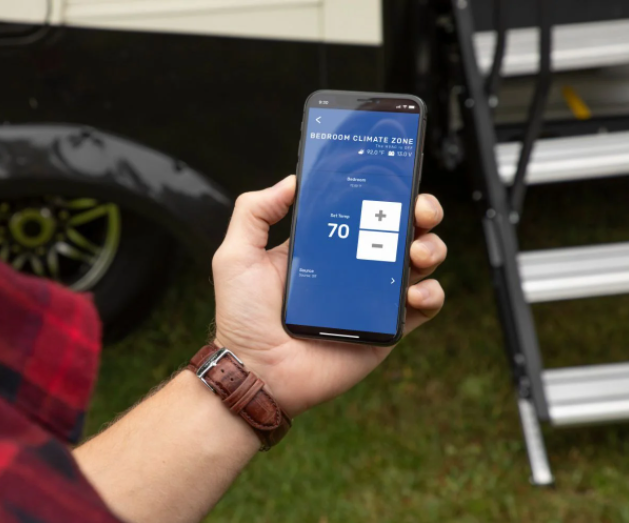 (1) Adjust your thermostat, communicate with the outside world and enjoy the kind of connectivity that gives you freedom, no matter where your travels take you.
(2)- Conveniently manage and monitor your RVs equipment – like slide-outs, awnings, lighting zones and more… right from the palm of your hand.
(3)- Receive real-time alerts and custom notifications that keep you in the know on your RV's maintenance, tips and valuable insights that keep you prepared for adventure.
Always be ready for the road. Upgrade your RV with the tire pressure and temperature monitoring systems (TPMS), that sends you tire notifications directly to your phone.
One Control® Monitor Panel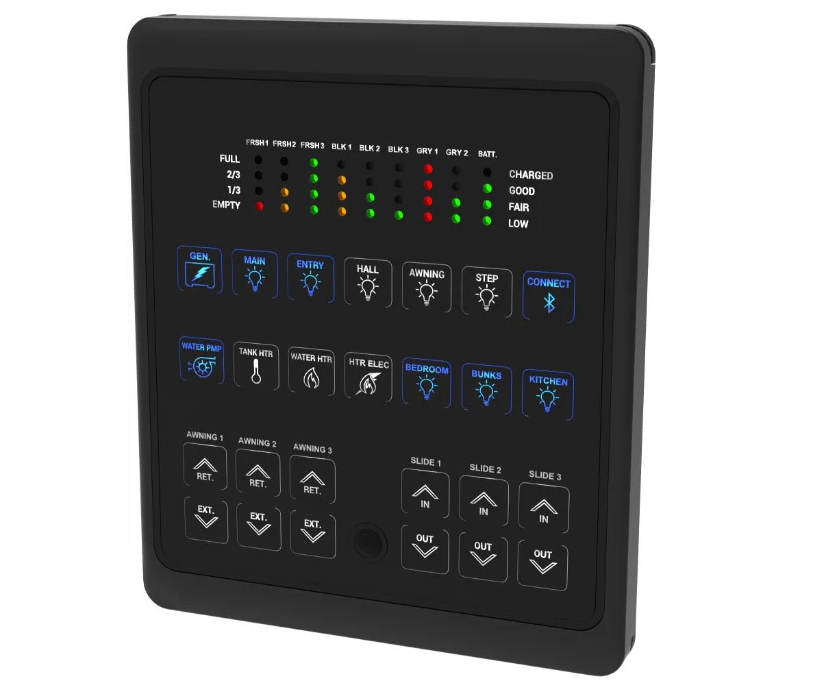 Learn More: OneControl ® Smart RV Technology | Lippert (lci1.com)