Sitting behind the wheel of your new RV comes with a lot of elation and anticipation. The open road is in front of you, and with all of the national parks and wild spaces available to explore in the U.S., there is nearly endless adventure ahead.
But of course, you'll have to make sure you are prepared before any big trip. Having the right gear ensures safety, and will save you money and time in the long run. You don't want to have to go out hunting for niche pieces of gear or be worried about getting lost during your journey. This first-time RV checklist is for you to read and use while packing up your RV for the first time. This list isn't exhaustive, but should provide you with the basic items, and a few extras, for your trip.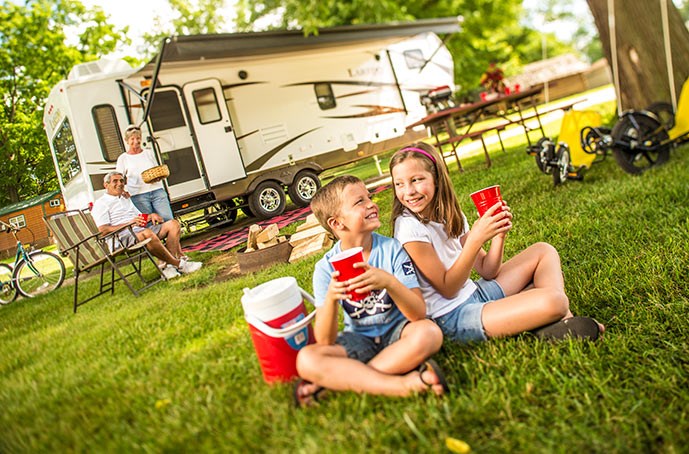 RV Essentials
You'll need some essential, mechanical gear that will help you stay safe on the road. Depending on the type of RV, you may need to add a few items or ignore others on this RV-first-time checklist.
Drinking Hose Water
Sewer Kit
Surge Protector
Generator
Electrical Adapters
Water Pressure Regulator
Tire Pressure Gauge
Duct Tape
Flashlight
Emergency Road Kit
Extra Motor Oil and Transmission Fluid
Fire Extinguisher
Closed bag for documents like registration, insurance, reservations, etc.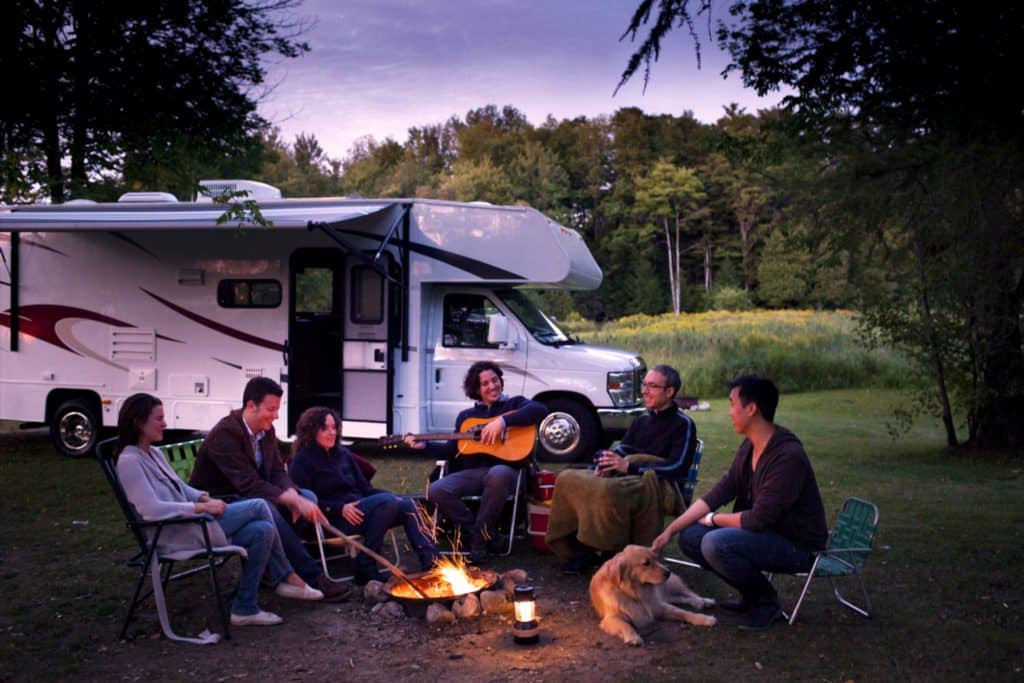 Clothing Items
You'll know which clothing items are best for you, but when on the road, it's best to keep it simple and not overpack.  We've put together a list of clothing items that work well in the RV as well as on adventures like hiking or backpacking. Make sure to choose clothing items that are comfortable, made of high quality materials to keep you warm or cool, and are suitable for both adventure and relaxation.
Sun protective hat
Rain Gear
Bathing suit
Down Jacket
Socks
Underwear
Short and long sleeve shirts
Base layers (if backpacking)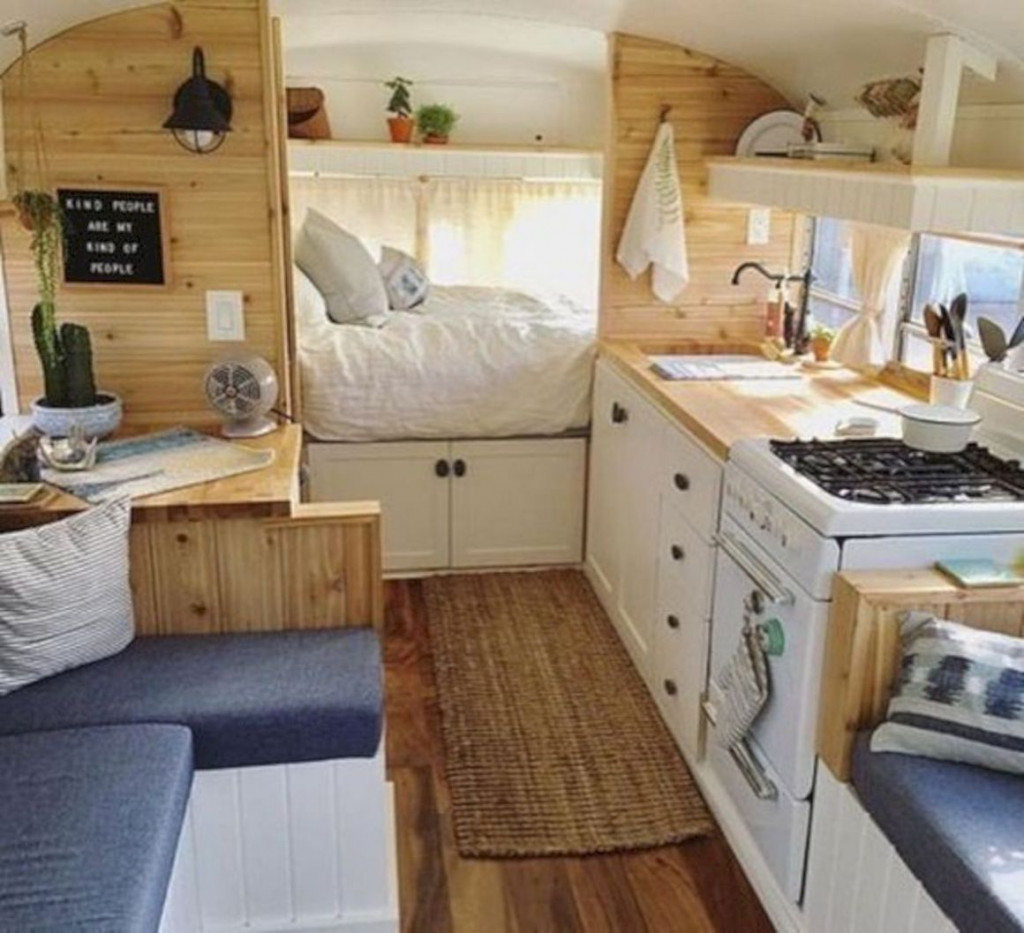 Bedroom Items
These bedroom items will be obvious to bring along, but it's easy to get wrapped up in all the things you'll need to fill your RV. These are some must-haves for your bedroom that you wont want to forget.
Bed and sheets
Clothes hangers
Sewing kit
Towels
Blankets
Pillows
Storage Organizer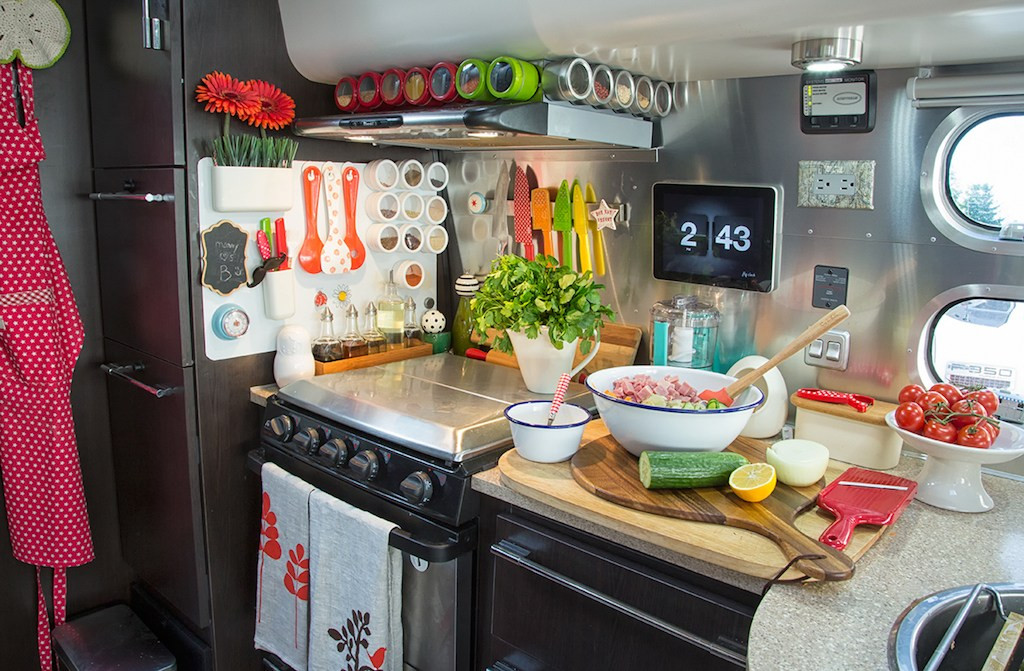 Kitchen & Cooking Supplies
You'll probably be spending a lot of time in the kitchen between hiking, biking or even surfing. Cooking is a great way to bring the people in your RV together. You'll want to make sure you have the right supplies to cook and bake the things you love.
Cutting Board
Utensils and Cutting Knives
Dish Soap
Cooler
Matches or a lighter
Skillets
Dish Towels
Garbage Bags
Paper Towels
Can Opener
Camping griddle
Pot Holders
Napkins
Reusable storage bags
Tupperware
Sponge and other cleaning utensils
Disinfecting wipes
Happy Camping 🙂