Flagstaff E-Pro Travel Trailers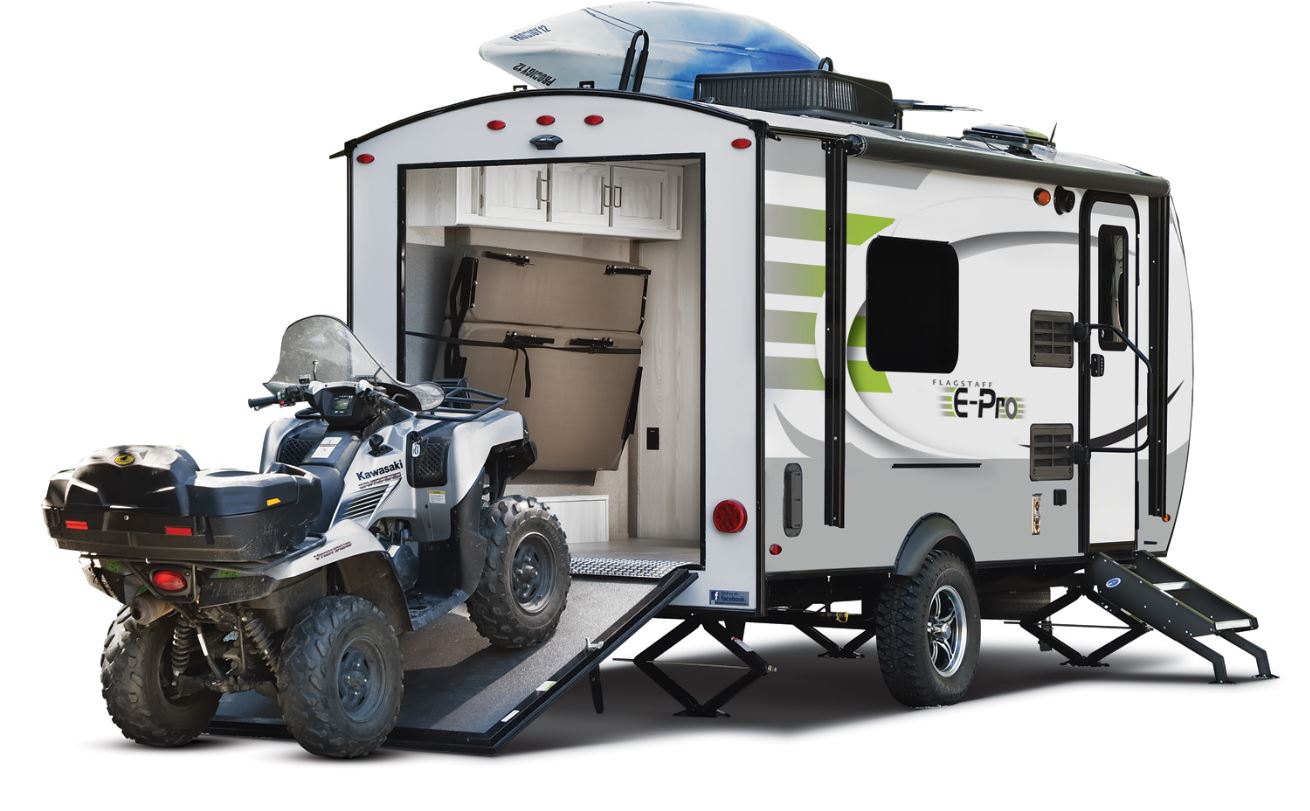 The Flagstaff E-Pro line of trailers are for those campers that have chosen to drive today's more fuel efficient and smaller SUV's. With floor plan weights within these vehicles towing capability, E-Pro is an exciting way to go camping using the vehicle you drive every day.
E-Pro is now offering more standards and options than anyone in its class. Standard on most models include a AM/FM stereo with Bluetooth and a USB port, a 12Volt TV with a built in DVD Player, a rear ladder, a WIFI Ranger booster with available WIFI connectivity, a roof mount solar panel with a 1000 Watt converter, a Shower Miser Water Saver, plus many more standard features. Options include a 13,500 BTU AC, a tongue mount bike rack, an off road package that includes a lift kit and 15" Mud Rover radial tires and other great features.