Cargo Max and Versa Max Trailers
CargoMax™ is the sport utility trailer that is redefining an industry! Floe Trailers Ultra Body™ and fender system that is guaranteed to never rust, rot or need paint – ever!
The uni-body design includes virtually indestructible side walls which remain durable even in sub-zero temperatures. FLOE's exclusive floor trussing system delivers maximum strength, excellent water drainage, and superior cleaning ability.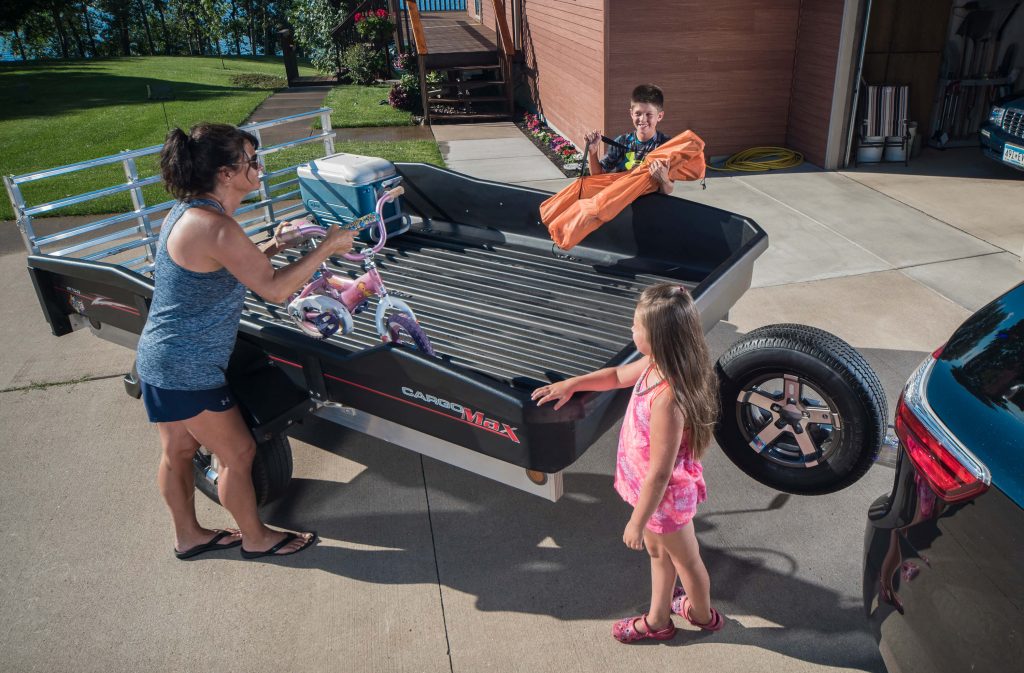 Rigid Aluminum Frame
High strength-to-weight ratio extruded aluminum frame never rusts or needs paint. Lightweight enough to be towed by a compact car and allowing it to be easily moved by hand, yet rigid enough to handle heavy loads. All joints fully welded ensuring extreme rigidity and durability.
Running Gear
Heavy-duty galvanized rust-resistant axles & wheels. Independent rubber torsion suspension tames the worst roads and handles heavy loads. Superior hub lubrication system lets you easily grease hubs without disassembly. Large speed rated wheels will stay cool over long distances.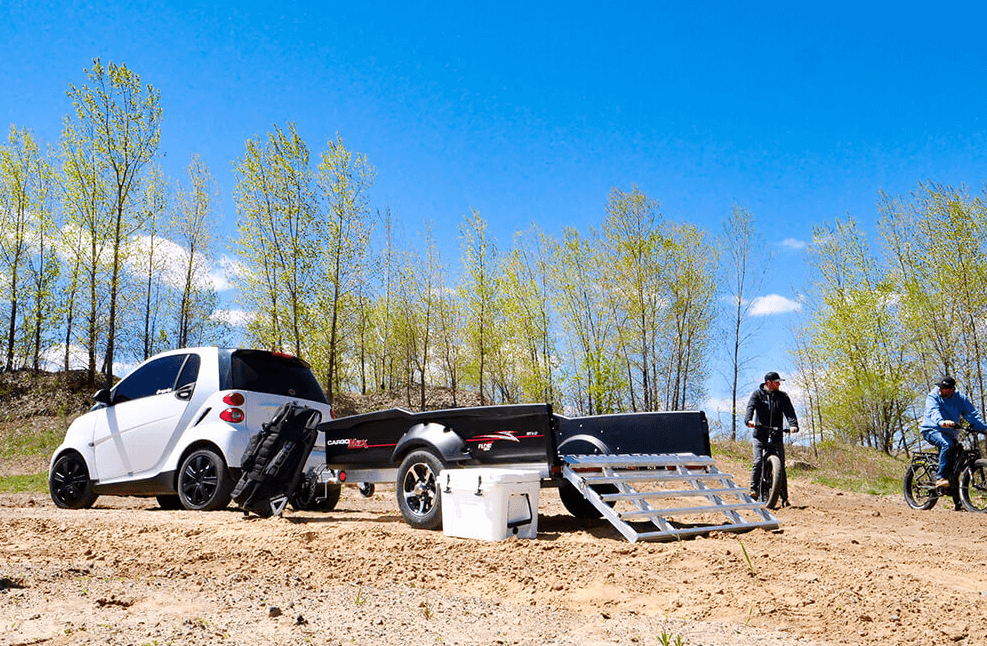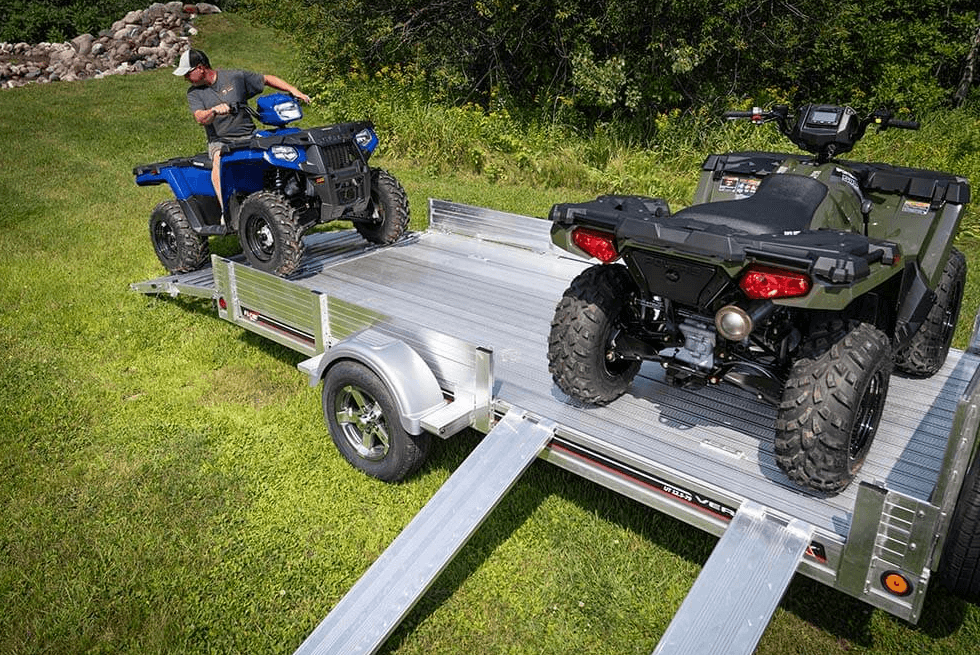 Three Unique Loading & Unloading Options
Level Ramp Mode: For ATV's and other high clearance loads.
Limited Tilt Mode: For low clearance vehicles, such as lawnmowers and motorcycles.
Full Tilt Dump Mode: For dirt, mulch, gravel and other loose material.
Learn More: FLOE International – YouTube