Price Match Guarantee at Colman's RV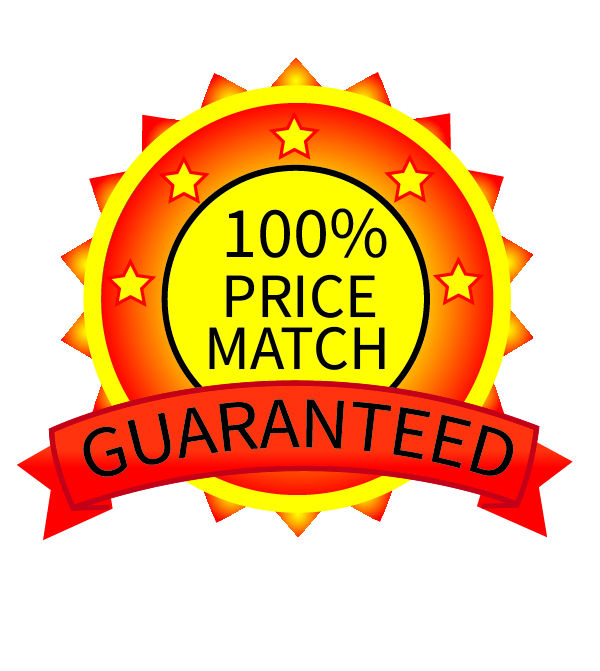 At Colman's RV, we want to ensure you that you are getting the best deal possible on your new camper. We do that by offering our 'Price Match Guarantee' program.
With our Price Match Guarantee, if you find the same RV for less we will match that price….GUARANTEED!
* There must be strings attached, right?
Nope, just needs to be the same model number, year and equipment.
RV must be advertised for the lower price…..it's just that easy!
If you see a price out there that is lower than one of our units and you are interested in purchasing that RV, give us a call. If possible please have the stock number of the Camper/RV so that we can compare it and make sure you get the best deal possible.
Get your RV purchasing started today with no worries, we'll help you find the right camper at the best possible price.
Are there any additional FREE features with your purchase at Colman's RV?
Absolutely, with each purchase you receive the following:
Thorough walk-through and orientation of your unit by one of our RV professionals!
New top of the line Interstate battery!
LP tanks are completely filled and ready for your first camping adventure!
10% off your first purchase over the counter in our parts and accessories department
We want to ensure that you have a great experience with your new camper from Colman's RV and to EARN your business and develop a long-term relationship with you and your family.
Please give us a call at 217-793- 7300.
RV's/Campers must be identically equipped from the factory, installed accessories will be priced separately.
A "Price Match" request must be presented / disclosed prior to the completion of the RV sale. Prior sales are excluded.
As trade-in values & new vehicle incentives change quickly, any request for a Price Match should be presented within 15 days after receiving a quote from another dealer.
Colman's RV reserves the right to investigate a competing dealer's price quote to understand any unusual terms or conditions.